God's Mission through me...
Gabriels Oboe - The Mission soundtrack (1).mp3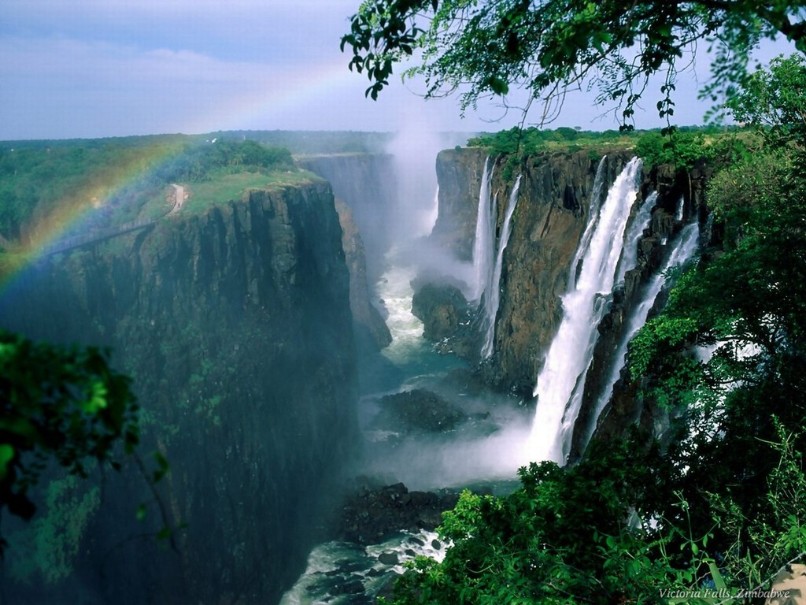 Heaven interventions:
"Glorious Blessings from the Almighty"
___________________________________________________________________________
Witnessed and written by Felisia Moris
Preface
I have been called by God to realise this literature, in order to testify what I have received from Him since 7th October 2010. This testimony is based on the true events, which I, as God's witness, had seen and encountered weeks ago. Such true events are miraculous signs and/or wonders that God has shown me. The heavenly manifestations took place at my residence. It is my conviction that the miraculous signs and/or wonders are God's Glorious Blessings, and it is ongoing as long as He wants me to be His witness.
Clearly, by being a witness to these events, I believe that God's purpose to intervene in the welfares of the world is to deliver His messages... and repeatedly calls the world to return to Him – He wants the world to turn away from their sins, and STOP forgetting HIM! He also desires the world to love Him, to adore Him, to worship Him and to glorify His Name. He loves what He has created...He desires the world to know who He is and to realise that He wants to render His grace(s) to anyone who ardently desires for His Love, Mercy, True Happiness and Peace, in which the world cannot give. Human beings merely depend on the world resources itself and forget where the resources are from. Thereby do not forget: is there thanksgiving or an act of gratitude to render to God? Or, none at all?
Jesus affirms,
"The scripture says, "Man cannot live on bread alone, but needs every word that God speaks." (The Good News Bible, Matthew 4:4).
Most importantly, this scripture verse reminds the world to bear in mind that the resources that they own are obviously come from God. Without Him we are NOTHING – yet, He is capable to double such graces to fit in one's needs in order to be able to live in harmony; however, one's life also need God's WORD "as food for soul" so as to have Eternal Life which He promises. So, believe then that He is OUR FATHER: Father of LOVE and MERCY. Further, as a FREE gift, He has given His Son, Jesus Christ, to the world for the redemption of OUR SINS – by believing in Jesus Christ as our Resurrected Lord and Saviour, one is saved and free from condemnation.
Whilst God has given to the world another helper, that is, the Blessed Virgin Mary, so that through her, we can be assured by God that she is the Mother of OUR SAVIOUR. Also, she is our Heavenly Mother that the world can believe in, and that she incessantly prays and intercedes our petitions to God - She is the great intercessor. God declares her the Queen of Heaven when she was taken up into heaven, where she unites with her Son, Jesus Christ. Consequently, the events that God has called me to witness since, is also a way to confide the world that the Blessed Virgin Mary is indeed OUR MOTHER, and God wants the world to honour, to love and to respect Her.
God's anointed servant
Ever since I was baptised by the Power of the Holy Spirit at the age of 15 and later in 2007, I have been inspired by God's love and mercy. At that time onwards, my conviction to love Him and to be His faithful servant is of great importance above all. Time and time again, I have failed to please God; despite He is loving and faithful as He shows me how to live in Holiness and to draw me closer to His Heart. It is through holiness, the Lord Jesus Christ has brought me closer to His Mother, the Blessed Virgin Mary. In view of my great devotion to Her, I faithfully pray the Rosary with Her daily; either alone or together with my husband and two young children. I firmly believe that the Power of the Rosary helps me to draw closer to holiness, approaching the Father God's Heart. I often experience His so immense Love and Mercy.
I thank Mother Mary for Her thoughtful guidance, and that through Her prayers and intercessions, I have received many graces from God. Such celestial experience helps awake my faith and that my conversion becomes profound. She also teaches me how to grow in holiness and to serve God with love and faithfulness. It is through Her prayers and intercessions, God has opened the eyes of my heart to see as what God sees, that is, God reveals me the meaning of LOVE and being MERCIFUL. I acknowledge that the meaning of LOVE and being MERCIFUL becomes clear to me ever since I have simply accepted His Will humbly and with simplicity... Being a humble servant of God and faithful in His Will, helps me to see what God sees. Without having practised such virtues, one is incapable to see the true meaning "to love" and "to be merciful". Through God's Wisdom, I also realise that a mere human being is imperfect; we cannot live according to God's Will without His grace and His intervention in our welfare. The Blessed Virgin Mary has taught me to practise to having a monthly confession. I believe it, and from my experience, this action helps me to correct my life and bring me closer to God's Kingdom. This action then helps me grow in holiness - thus the Holy Trinity reigns in my heart, mind and soul.
Why is the Sacrament of Penance (Confession) vital? Since our body is the temple of the Holy Spirit (1 Corinthians 1:19-20), hence, God calls upon us to make ourselves cleanse from any stain of sins - the sins (we have committed) hinder Him from inhabiting in our lives. We have to beware of how the appearance of "our heart" is. God wants us not only to be healthy in our body but also in our soul, mind and spirit. For this reason, He repeatedly calls us to REPENT and RETURN to LOVE HIM. If we follow His Will, we will walk in the right path as God is the God of JUST and TRUTH! It is by following His Will that we can live in peace, and be saved in this troubled world.
In view of my poverty, at times, I sense that I am not apt enough to carry out the assignments that God appoints me to do in such a 'perfect' way, but still, God's power of love and mercy is stronger than my weaknesses. This insight does really touch deeply in my heart, in my mind and in my inner soul. God affirms me that He does not judge one's weaknesses, but above all, He wants one to approach His Kingdom from which one can have love, forgiveness, peace and joy. How GREAT is God's Love and Mercy? It is inexplicable - it is indescribable! No 'man' on earth can describe it, as it is "incredibly immense"... And, ONLY one who has experienced such Divine grace can make sense of what I said here by "incredibly immense"!
God's Blessings on 'good work'
I would like to remind visitors: the testimonies and the report illustrated throughout the main Menu on this website were the fruit of our incessant prayers; God had bestowed such a grace upon my family and me. I also believe it is as a result of our regular prayers and practising appropriate religious devotion to God, this website is now on live for the world. We thank the Blessed Virgin Mary for her prayers and intercessions to God. I believe God sees the work that I had done in the past as well as the work what I have done since, in which it pleases Him. I do not seek any compensation from God nor I am self-complacent for that, but saving people's souls is my priority – as God calls me to do such mission. My conviction is that to love God would mean to learn to love His will and to obey His commandments, and that accepting any suffering is as a way towards inner-purification. Secondly, to promote charity (love) to people in the world at large is of great importance, and hence here I am, I share and/or give teaching about what God has inspired me since then.
God's call to be His witness
Prologue
One fine day, God had deeply touched my heart and that His love penetrating through my soul, mind, spirit and body. I realise that God has persistently sown His Fire of Love in me ever since I first witnessed His signs and/or wonders on 7th October 2010. This witness made me wept due to the overwhelming love and joy I experienced at that moment. On the 13th October 2010, I saw an aura of the Blessed Virgin through my bedroom window at twenty-five past eight in the morning. When I saw Her, I had a vision of a very bright silhouette of a woman resemblance of Mother Mary. However, as it was so bright, I could not see the Her face vividly. At first I was a little afraid, but later, my soul was in peace and full of joy. My eyes were unmoved, and I then heard what She said to me in my soul: "Pray, pray, pray; pray for your family; pray for all people that they find God's Kingdom. God wants you to be His witness. God is with you. Thank you." Before this celestial experience, I had initially experienced an extraordinary love of God on 22nd September. In fact the Holy Spirit was blazing in my inner being, from there I heard the Lord invited me (and the world) to render devotion to His Sacred Image (please see the Good News menu for details). After 13th October 2010 experience, I have perceived and witnessed some other divine experiences, which is persistently touching and moving... How has God called me to carry out His amazing mission since from the beginning? I invite you to discover yourself about the unfolding "witness" that I will describe later here.
May God bless you abundantly!
Touching Inspiration on Wednesday, 29th September 2010
I was at the Adoration before the Blessed Sacrament. I was in the realm of touching the love of God, with praises and worships. I was praying to God in the manner of "speaking in tongue" and "singing in tongue", when suddenly, in my soul, I saw Jesus showed me His Flame of Love in the form of a heart, which was beautifully burning in flame. He placed His shiningly Heart on his brightly hand. In my inner soul, I heard Jesus spoke to me: "This is My love for you; live in it; it is for all souls – I long for many souls approaching to My love and mercy." I was weeping – my tears were flowing down on my cheeks profusely like pouring rain as I felt the Lord's Divine Love and Mercy is incredibly immense.
When I returned home, I was full with the Fire of the Holy Spirit in me, as I was overwhelmed with joy, love and peace! Amazingly, when I was phoning a friend of mine to invite her for my oldest son's confirmation, which will be on 19 November, she said this to me "Oh Felisia, the Holy Spirit is always with you, thank you!" This means she could feel how I was at that very moment – how wonderful God is! Clearly, it confirms me that God is always with me.
Touching Scene on Thursday, 7th October 2010
On that day, I was having my breakfast in my kitchen. I sat on a chair at the kitchen table, while I was looking at the beautiful sunny sky. I have a wide view from my kitchen, as part of our house was made up of 'glasses'. In fact, at the back of our house, there is a kitchen, a dining room and a living room; these three rooms receive substantial light from the sun as our house are installed with huge window-panes and a door-out made of glass, besides, from that part of the house one could see a panorama view of prairies from afar. Looking at such beautiful sky, I was overjoyed, therefore I was praising and worshipping Him with the songs I know by heart – I did that in my heart. I felt I longed for God to be near me...when suddenly I saw 'something' in the sky that attracted me, it looked like a silhouette of a man with open arms; I was not frightened but in peace and with love. I rushed to my office to take my camera, and I made some snapshots.
A few minutes later, I returned to my seat and from there I saw a strange very bright 'thing' in the sky close to where I took the picture, it was shinning and later it became a heart shape; thus it amazed me so much and prompted me to make some snapshots of the scene. I felt delighted and I knew it was God's sign.
In the evening, I had a look what I had shot. Having seen the pictures, I was touched as I saw the face of Jesus from afar: it seems Jesus image is attached to the Father God's image on His left eye, and mystically, there is a silhouette of the Blessed Virgin above the image – She is floating and close to the crucifix of her Son, located behind her. Though it was just a "humble" image, I feel God's love keeps burning in my heart and soul. (The photo is not published here due to private reasons.) Next, I had a look other snapshots, touchingly, it was really a very bright heart in flames: it has veins on the left and on the right; the flames resemble a dove shape – which I believe the Holy Spirit, and under the heart, there are flowing-down flames look like running water. In the Heart, there is an aura of a pleasant face of a 'man' – which I believe it is God. Besides, there is a Cross, which resembles a sword; it pierces into the heart (see Image 1 below).
God had confirmed me that the heart shape image is actually His sign. How is this possible? On 25th October 2010, I was attending a Catholic Charismatic Renewal prayer group meeting. During the prayer and discernment session, a woman called Anne-Marie received a vision from God, she said it out that she saw three hearts in flames, one of the hearts has the Holy Spirit shaped in the flames above it, and there are flames look like running-water, which means "water of life". She affirmed that the water of life is the gift from God to all people, who reaching out to get it. When I heard this, it struck me profoundly as God reminded me the moment when He showed me the same sign in the sky. It is so touching, indeed!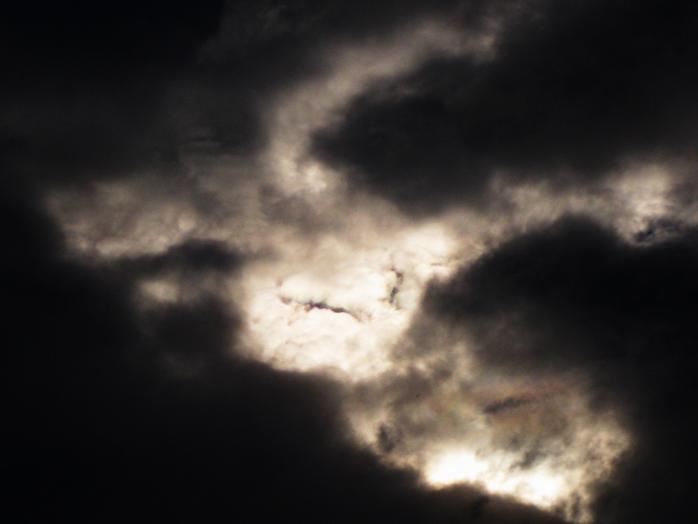 Image 1: The Sacred Heart of Jesus, which is pierced by a Cross-like sword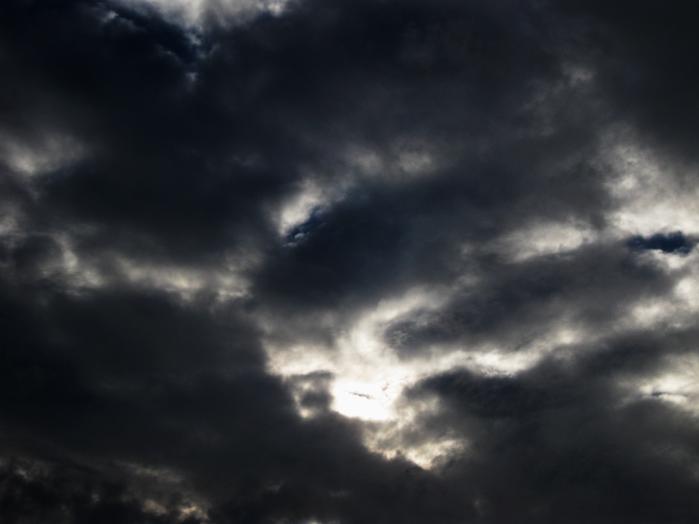 Image 2: The Heart being zoomed in
In fact, God has made me see many things in Image 2: he showed me what heaven is like, because I saw many saints and heavenly angels; as I continued looking at it, suddenly I saw a man with a medium-long white beard, and there was a crown on His head. It was bright as I could barely see his appearance whiter than the snow; this scene is pleasing to view. On the other hand, I saw something frightening while I was going to see the very further up of the heart; I saw a man in dark appearance, and he has ugly face along with dark and ugly wings – I was shocked! God told me that it is hell; God made me see that besides Heaven, hell exists. I was a little frightened seeing the devil appearance, hence, I did not dare to find out in detailed, instead I hastily prayed on the spot for God's protection.
Amazing Scene on Friday, 8th October 2010
I was driving my vehicle on the way to the train station of my town called Pepinster; my intention to go there was to fetch my oldest son and my husband at 5 o'clock in the evening. When I arrived at the station, I parked my vehicle by the roundabout. I had a look at my watch it was 4:55pm, so I had to wait another 5 minutes for their arrival. While I was awaiting them in my vehicle, I thought of what I had been inspired by God, and my heart was close to Heaven, therefore, I looked up in the sky through my car windowpane; I was staring at the clouds and gave thanks to God with what he had shown me already. Mysteriously, I saw the clouds were changing its shape: it turned out to be a huge hand and in the hand, there is a heart. I was mixed of emotion: surprised but also delighted. My conscience took me to previous events which I had experienced – this made me understand that God again showed me that He is with me, always, and that His love for me endures...I did not bring along with me either my hand-phone or my camera at that time, so no photo of the scene had been taken.
Heavenly Scene on Saturday, 9th October 2010
This day was a day in which God manifested in the sky bringing a "heavenly sign" that struck me intensely: His love penetrates deeply in my heart, my soul and mind. How was it occurring? It was about five minutes past nine in the morning, when I already got up, got myself cleaned and put my proper clothes on. I had then the intention to make my bed; since I need some light to do so, I approached the windows in order to draw the windows-curtains. After drawing the curtains, my eyes caught a view in the sky, which apparently looked like a very huge cross-formed by the clouds. Moreover, what struck me is that I also saw a dove shape like the Holy Spirit leading up the cross to the sky. Since I did not wear my glasses at that moment, I did not see other particular features. I first thought it was just normal form of clouds, so I had no intention to take a photo of it. Three minutes later, I went out from my bedroom as intending to go upstairs to have my breakfast. However, the scene in the sky made me want to see again; when I was in my children's play-hall, there was a door made of glass, where I had another look at the scene. The cross and the dove shape were still there intact – I was touched and amazed. I then heard a voice in my soul, it said, "Are you going to take the picture." All of a sudden, I had a very strong "love" like a "force" urging me to get my camera and I responded, "Yes, I am". I dashed off upstairs to get my camera, and I took some pictures of the scene – I was very happy doing it, as I knew it was 'something' God wanted to show me.
Amazingly, my family: my husband and my oldest sons did not see the scene. My 11-year-old son had seen it because I showed Him when he came to see me, but he did not have similar inner experience as I was. This scene obviously the message given to me by God; it is in a very personal way. Again, God affirms me that He is with me, always...
After having a look at the pictures on my computer, I was more than intensely touched; again, I saw God's love and mercy on the pictures. What were those 'things' that I saw? In the picture, there is actually an image of a huge Cross with the Blessed Virgin Mary (in the diagonal position); they were led by the Holy Spirit (the dove figure) and by God the Father, situated above the head of the Cross and the Blessed Virgin Mary. When I found out that there was actually the Blessed Virgin Mary holding my initial "F", I wept with joy. Moreover, there is a huge heart figure held by the left-arm of the Cross, which signifies God's love and mercy.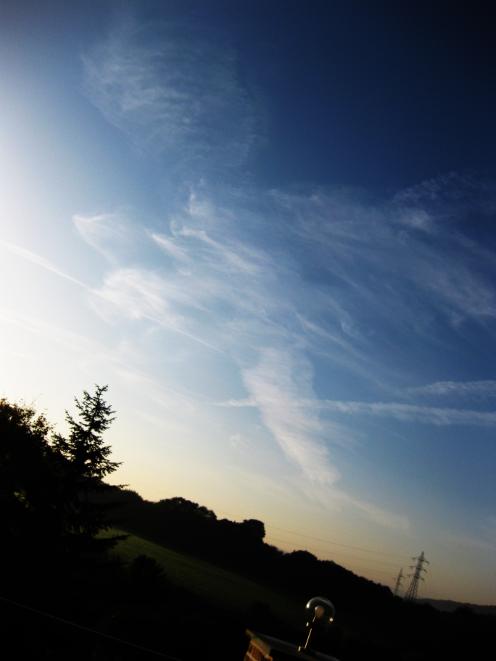 Image 3: The Heavenly scene from the back house.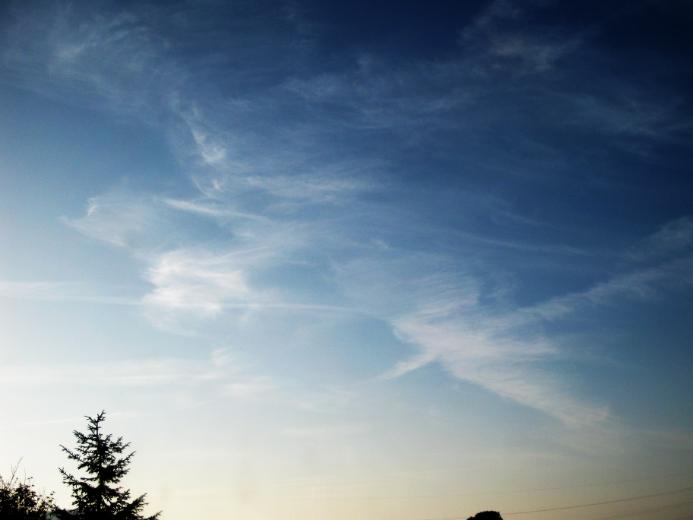 Image 4: The Heavenly scene.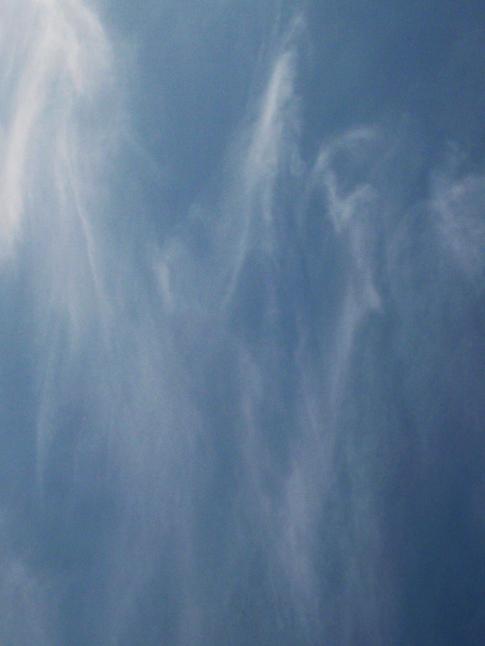 Image 5: The Blessed Virgin Mary holds my initial "F".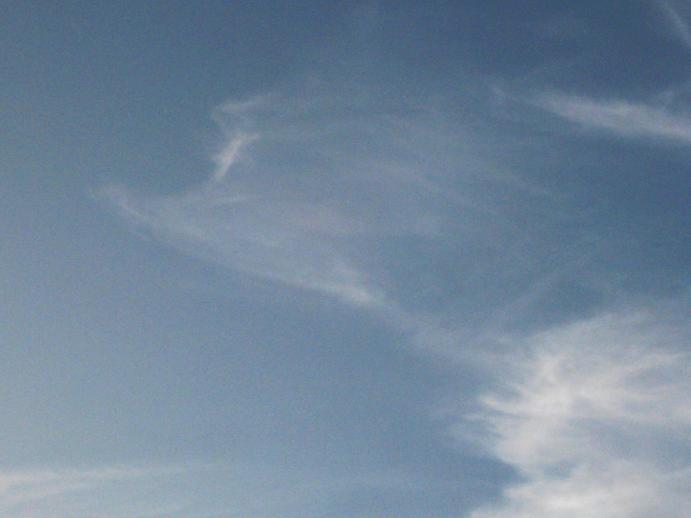 Image 6: The Holy Spirit shaped like a dove.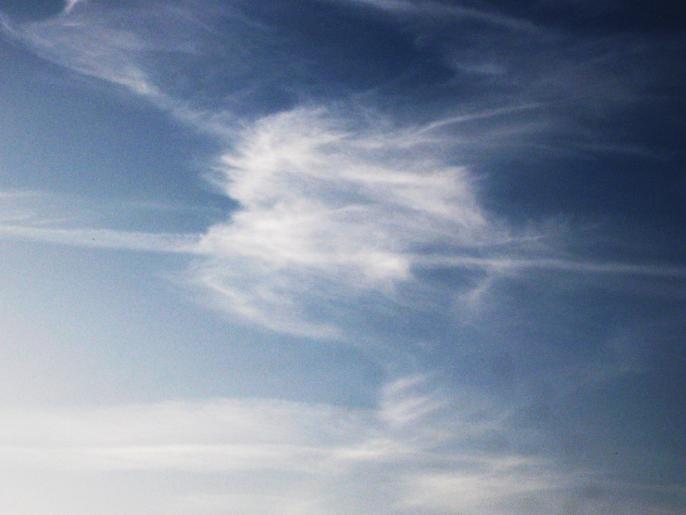 Image 7: The heart shaped held by Jesus' left-hand: "God is Love."
F. Moris © God's Mission, Copyright, October 2010 - All Rights Reserved