God's Mission 2 (12th-13th July 2013)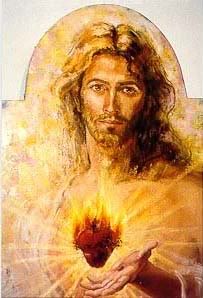 Sacred Heart of Jesus Flaming of LOVE
{ FAITH ------------------------------------------- CHARITY ------------------------------------------ HOPE }
{ = }
LOVE

Day 1 - 12.07.2013

Preamble
Good evening brothers and sisters in Christ,
I am rejoicing in God to be here at last!
I thank God and I praise Him, for without Him I would not be here to proclaim His Good News! Alleluia!
I also thank God for His grace upon all those people who had put this conference in place. Praise the LORD!
To all of you...I wish to say simply, "WELCOME." I thank you for your present here and hope this conference helps develop your spiritual lives as well as your personal relationship with God.
Brothers and sisters, as you all know...the theme of my talks this evening is 'Faith, Hope and Charity: what do they mean to you?' In fact, there will be two-day talks, today and tomorrow. Today, I will give you a talk about "Faith" and "Hope," and tomorrow, I will touch upon the GREAT VIRTUE that is "Charity." All these three virtues dependent on the big letters "LOVE." I wish to inform you that the talks which I will do during these two days are based basically on my faith and life experiences, from living in, with, and through God's grace. Therefore, they are non-theological based.
Faith
Now let me start off with "Faith"... but first of all, may I ask you...: What does 'faith' mean to you? (Open to the floor...)
Faith is a gift from God. When one has faith, he or she puts his or her trust in God's providence though he or she cannot see what the future outcomes will be. As the Scripture says in Hebrew 11:1, 'to have Faith is to be sure of the things we hope for, to be certain of things we cannot see.'
Since faith is a gift from God, it does mean then, we certainly ask for it from the Almighty. How do we do that? The answer is through our personal commitment in God, most importantly through "personal prayer – a contemplative prayer." Ask yourself now: how much time do I spend the time in prayer – meaning a contemplative prayer to keep in touch with God every day? I must admit, I myself may find difficult times for a one-hour prayer, but my faith in God help draw me to want to be with him; so I pray, despite my weaknesses, I ask God for giving me more time to be with Him. My soul thirsts to seek Him more... In response, the LORD is wonderful, as He gives me at least half an hour every day in contemplative prayer, plus daily Holy Masses. Hence, if you seek the LORD, in prayer and in TRUTH, God helps you find Him...He gives you faith, love, hope, (the list could go on...) Brothers and sisters, we do not only receive the gift of faith through a personal prayer, but also it strengthens our trust in God, and of course, God is always too generous to give us more graces, if we have faith and trust in His word day after day. Prayer is the food for our spirituality – it is the oxygen to help us breathe...every day; therefore everyone needs a personal prayer, for without it faith non-exists in us. What else? Without prayer, trust in God gradually disappears; when this occurred, of course, there is no love.... So to say, it is a "a dead soul" when personal contemplative prayer is absent in our lives. Just like the food we eat is to help develop our body and makes our body alive, in the same way a personal contemplative prayer is to help develop our soul and makes our soul breathe alive! Therefore, having faith draws us humbly closer to God, trusting Him completely in His providence – completely surrender to Him! If you surrender to Him completely, your worldly worries do not overcome you, they no longer overburden you; for God is your only SHELTER or SECURITY and your STRENGH; He is the Sources of ALL you can get from. Above all, God wants us to have PEACE, and to be faithful and to trust Him at all times. Through faith God puts us right with Him, as in Romans 5:1-2b, the Scripture says, 'Now that we have been put right with God through faith, we have peace with God through our Lord Jesus Christ. He has brought us by faith into this experience of God's grace, in which we now live.' AMEN!
It cannot be denied that many times, we are lack of faith in God; hence when troubles come, we are easily to get swallow up by our worries. If we have faith in God, we trust Him that He helps us to get through all our troubles in His way and in His time. In His time here, means that we need to have patience for His answer. It is the right way to say that we all need to praise God despite all circumstances come on our ways, and be glad... However, not only when your prayers are answered or when all things have been fine since, that you praise God, but in all situations! For the scripture says in 1 Peter 1:6-7, 'Be glad about it, even though it may now be necessary for you to be sad...because of the many kinds of trials you suffer. Their purpose is to PROVE that your faith is genuine. God sees the heart of men and tests our fidelity in Him, from which God is building us up to be mature in the spirituality.' At this stage of maturity, God is testing our faith like in the refiner's fire; our faith is tested by God, like gold is being tested, so that our faith in God may endure (1 Peter 1:7), and thus, making us His beloved sons and daughters forever, who trust in Him forever, as the LORD says in Zechariah 13:9, 'I will test...and will purify them as silver is purified by fire. I will test them as gold is tested. Then they will pray to me, and I will answer them. I will tell them that they are my people, and they will confess that I am their God.' So brothers and sisters, indeed, having faith in God is essential... for He knows what will be the best for you now and in the future. Despite your hardships, if you have faith in God, you should be rejoice in the LORD, as through His resurrection, He overcomes all your sufferings, for the Scripture says in 1 Peter 5:9-10, "Be firm in your faith...But after you have suffered for a little while, the God of all grace, who calls you to share His eternal glory in union with Christ; will himself perfect you, and give you firmness, strength, and a sure foundation." AMEN!
On the other hand, having faith makes us believe in God's existence, as the scripture says in Hebrew 11:3, 'It is by faith that we understand that the universe was created by God's word, so that what can be seen was made out of what cannot be seen.' Faith makes us see that we live on earth with all living and non-living things on it, which are created by God alone. So, we all belong to God, who is our Creator. Nothing that we have possessed since then, such as our family, properties, wealth, to name but a few are ours; they all belong to God. Faith makes us see that we are nothing without God's intervention in our daily lives... Faith helps us to seek and to see the truth. When you find the truth, it delivers you from your slavery of sinfulness, and faith gives you light to walk in the Truth. For in John 8:31, Jesus says to those who believed in Him, "If you obey my teaching...you will know the truth, and the truth will set you free." Since God is the Creator of Heaven and earth, He is our only one and true God; and by faith, you and me, I mean all of us, are brothers and sisters in Christ Jesus.
Having faith in God helps you to do what is righteous and to do what is impossible. Man is incapable, but in God there is nothing is impossible. In Luke 1:37, the Scripture says, 'For there is nothing that God cannot do.' And in Matthew 19:26, it tells us about the sad rich man who is incapable to sell all his property and to give his wealth to the poor, and then follow Jesus. Jesus sees the rich man cannot follow His instruction...This example can also be happened to us....We are incapable to follow God's will due to our egoist nature. Like God Jesus tests our faith... it is one way of humility...one way of how Jesus wants us to do what is good and to have faith; and God will do the rest – God knows what we need. Again, in Matthew 19:26, Jesus' disciples asked Him who can be saved, meaning to have eternal life... and Jesus answered to his disciples, 'This is impossible for man, but for God everything is possible.' What does it mean here? It means that if we do profess our faith that Jesus is our Saviour, we keep our trust in God in all things, we surrender completely into His hands and thus we live in true happiness despite our worldly troubles...Jesus comes to us with an open arms, His pierced Sacred Heart continues burning with LOVE for us... Don't you know that God is more capable than you are? There is nothing impossible in God to save you. Therefore, I call you all, to have faith in God! Peace be with you all! Amen!
The Holy Bible tells us many marvellous or extraordinary events, such as miracle healings, Jesus' saved His disciples from drowning, Jesus raised the dead Lazarus to life, Jesus raised Jairus' daughter to life, and many others. I will take two examples of how God's saving power worked upon his people, when Jesus Christ was on earth 2000 years ago... Firstly, in Mark 10:46-52; it tells us about how the blind man's firm faith in Christ, saves him. The blind man is called Bartimaeus. Can I ask somebody to read the scripture? (...)
And secondly, in Mark 5:25-34; it tells us about how the terribly suffering woman from severe bleeding for twelve years, was healed instantly, simply by touching Jesus' cloak, again as Bartimaeus' case, she was saved because of her firm faith in Christ. Can I ask somebody to read the scripture? (...)
Brothers and sister, faith draws Bartimaeus and the suffering woman to Jesus; they trust Jesus Christ, the Messiah, who can save them... Bartimeaus is like us, I mean not physically blind, but spiritually blind... Having faith could heal your blindness and make you see that the Kingdom of God is near you – in your heart! I reiterate, pray a lot... for one of the fruits of prayer is faith. We need to get rid of our "selves" – of having "little faith", and grow in great faith in God, as it saves us in times of trials. In Matthew 8:23-26, it tells us that Jesus' disciples were so afraid of being drowned into the deep sea when storms terribly shook their boat; they woke Jesus up hoping to save them. Jesus said to them, "What little faith you have!" (8:26) Then He calmed the storm down. We are often have the same situation like this, hopeless, worried and despair when we encounter a lot of problems. We are confused about where we will go to... no way to go...? We get anxious easily. However, remember... Jesus Christ died for us; He resurrected and He has saved us since then. God is a living God; He is with us now and forever. The question here is...you... Do you believe? If you believe, that is the faith... Why are you sad, worried, despair and anxious? God wants you to have peace, do not be afraid, give all your troubles to Him and trust Him! If we have faith in God, God will take control of us and He will save us. In Mark 5:34, Jesus said to the suffering woman, "My daughter, your faith has made you well. Go in peace, and be healed of your trouble." Remember this word of Christ... thus it will make you feel secure and in peace as well! Alleluia! Amen!
Hope
Now, let me address to you what God wants you to know about having "hope" in Him, and why should we put our Hope in God. But before I will go on with this talk, may I ask you...: What does 'hope' mean to you? (Open to the floor...)
Like Faith, HOPE is another virtue which we can receive from God alone; it is a gift from God. Hope is another fruit received by means of our personal prayer. God is always generous in giving us hope in times of difficult situations or of trials. God never abandons us, as He loves us! God knows better who we are, as well as our daily situations, than we do. He calls us all to put our hope in Him... as He is the anchor for our lives whenever we face any difficulties; in God we are safe and sure, for the Scripture says, in Hebrews 6:18b-19a, 'So we who have found safety with Him are greatly encouraged to hold firmly to the hope placed before us. We have this hope as an anchor for our lives. It is safe and sure...'
When troubles come on your ways, God wants you to look at His Cross, as it is the sign of God's victory over His enemies... If you look at the Cross with faith, and in your prayer you hope for, God is listening to your prayer. God will answer you according to His will. Be rejoicing and do accept God's will with humility... for He knows what is best for you. Brothers and sisters: when troubles come, hope generates patience, and hope creates peace in your heart as well. In Romans 12:12, the Scripture says, 'Let your hope keep you joyful, be patient in your troubles, and pray at all times.' Hence, a personal contemplative prayer is the source of hope... so take time to pray daily.
Our Saviour, Jesus Christ, is risen from the dead! So His resurrection gives us all the HOPE to be saved through Him. Jesus Christ, and God never ever fails us, the Blessed Trinity loves us and all mankind! God has shown His goodness through Jesus Christ's Passion... Jesus Christ is the Son of the Living God; He gives us the hope to live day after day... He comes to us... to redeem our sins – He is alone our redeemer. Do you believe it? Brothers and sister, we all owe His blood that has been shed for us all. From the sorrowful mystery (i.e. the Passion of Christ) through the glorious mystery (i.e. His resurrection), God makes us see that He is GOOD and Almighty Saviour. His saving power manifests upon us and all mankind, which is absolute and real. (Can you see it?) That is the central belief of Christian faith... Jesus Christ gives us the Living Hope, the HOPE that is sure and lasting..., the hope that we are sure to be saved through Him alone. The Good News here is the "Salvation" that we, Christians, as well as all non-Christians alike can merit, if we believe Jesus is the Messiah and accept Him in our lives. (Do you accept Him?) Therefore, we all should give thanks to God for giving us such great HOPE in Jesus Christ, for the Scripture says in 1 Peter 1:3-4, 'Let us give thanks to the God Father of our Lord Jesus Christ! Because of His great mercy, he gave us new life by raising Jesus Christ from death. This fills us with a living hope, and so we look forward to possessing the rich blessings that God keeps for his people. They keep them for you in heaven, where they cannot decay or spoil or fade away.'
Brothers and sisters, I invite you now to have a complete hope in Christ, thus you are safe! Whatever you want God to hear your intention is, keep your hope up high in HIM alone, and be patient to have the answer. Give thanks to God whatever the answer is, and trust HIM for He knows what is best for you... In Romans 8:24-25, the Scripture says, 'For it was by hope that we are saved; but if we see what we hope for, then it is not really hope. For who hopes for something he sees? But if we hope for what we do not see, we wait for it with patience.' And, in 2 Corinthians 1:3-4a, 5, 7, the Scripture says, 'Let us give thanks to the God and Father of our Lord Jesus Christ, the merciful Father, the God from whom all help comes! He helps us in all our troubles... Just as we have a share in Christ's many sufferings, so also through Christ we share in God's great help... So our HOPE in You (LORD) is never shaken; we know that just as you share in our sufferings, you also share in the help we receive.' The Lord is our GOOD SHEPHERD, with whom we can count upon, now and forever! (Can I have somebody to read what God says in Psalm 23:1-6?) AMEN!
Brothers and sisters, when we seek God with all our heart, God shows us the right path to walk through...He gives us Salvation. Through this Salvation, God gives us hope; with this hope we no longer abandon, alone, despair, cold, and so on (the list could be long). If you truly accept Jesus Christ as your Saviour and Lord, He becomes your "Good Friend," and you could have a new life in Christ...That's the Good News! For the Scripture says in 2 Corinthians 5:17-19, 'When anyone is joined to Christ, he is a new being; the old is gone, the new has come. All this is done by God, who through Christ changed us from enemies into his friends and gave us task of making others his friends also.' The Good News of Hope is here, the Scripture says (5:19), 'Our message is that God was making all mankind his friends through Christ. God did not keep an account of their sins, and He has given us the message which tells how He makes them His friends.' Alleluia! Thanks be to God!
Now, I end this talk here, and I will continue my final talk about "Charity" at the same time, and at the same venue, tomorrow. I hope this teaching and sharing could shed lights upon all the dark side of your lives...helps you to see the right way to go to, and that you put your faith and hope high up as much as possible so that you could find peace and true happiness with Christ, despite all troubles. Now, in small groups, I encourage you to reflect and discuss upon my message, and then I invite you to share with us about your experience from living in the LORD's will at every moment of your lives. Your sharing could help improve people's relationship with God; it is based on my question, 'What do faith and hope mean to you?" At the beginning some of you had given me your response, and now anyone can share again what has touched you by the talk. Amen!
Day 2 - 13.07.2013
Charity
Good evening, brothers and sisters in Christ, how are you today? (Response...)
Today I will give you my final talk with regard to "Charity." Before I will go on with this talk, may I ask you...: What does 'charity' mean to you? (Open to the floor...)
To me, on the one hand, 'charity' is generally understood as the way we help people – people who are in need; and on the other hand, 'charity' is seen as our kindness and sympathy gestures towards people, whether in actions or in communication. So from these illustrations, I see charity is related to God's commandment of LOVE. What is this commandment like? It is the New Commandment given by Jesus Christ; in John 13:34, Christ says, 'Love one another. As I have loved you, so you must love one another.' Why must we love or to show charity for one another? It is because God is love, if we have love, we can see God in our heart, and our lives are filled with God's amazing grace: peace, joy, etc... If you committed to God, God will give you the grace to become a new person, from then God becomes your shelter and your strength in all. When God's love lives in you – in your heart, you feel secure... as you are under His loving care... This is what Christ says in John 13:45, 'If you have love for one another, then everyone will know that you are my disciples.'
Indeed, Charity is also the way we serve and love God, for example, are we faithful to his will? Moreover, of course, He is the first one is to be served and to be loved. Why? If we do not love our God, it is impossible to serve Him, and thus it is impossible to have charity for one another, too, is it? If you want to enter the Kingdom of God – there is no other than to have love for God first, and secondly, to have love for one another, for in Matthew 22:37, Jesus Christ says, "'Love the Lord your God with all your heart, with all your soul, and with all your mind. This is the greatest and the most important commandment.' The second most important commandment is like it: 'Love your neighbour as you love yourself.' " My question is, who are these people, or these neighbours that we must have love for? Well, they are our own family and our family members, also, our neighbours who leave close to us, our colleagues at workplace, our friends, and all the people that we meet every day.
God calls us to have love for Him: what does it mean? We must love God from our very heart, with all our soul, mind and strength, just as what the teacher of the Law replied to Jesus Christ about how to have "Eternal Life," let us read in Luke 10:25-27 (Can I have somebody to read this scripture?) As I mentioned earlier, that we must have love for God first, and also for all... so that we can have eternal life, or can enter God's Kingdom. Unfortunately, to enter the Kingdom of God is never easy... Why not? Because we, as mere human, are imperfect – we are lack of love... Despite, God knows quite well each one of us – He knows my and your poverty or weaknesses, but He can never give us up until we truly repent and return to Him. In view of our sinful nature, we need God to help us to walk in the correct path every day... For this reason, God wants us to spend more time with him (if you can, at least 30 minutes) in a contemplative prayer. Yesterday, based on "faith" and "hope" I talked about the importance of personal contemplative prayer (Do you remember?), now I remind you its importance.
Brothers and sisters: A contemplative prayer is a collective of prayer: it may include singing of praise and thanksgiving, bible reading and meditation, offering petitions, discerning God's word, praying and singing in tongues, silent prayers, reciting the Rosary, and it may be ended by singing of praise and thanksgiving to God. Through such prayer then you know God better... and God's grace flows into your heart like torrent of rains, by which, after the prayer you may feel rejoice and being loved by the Blessed Trinity! God's love lives in you, the love which you could never find from the world. So amazing and so glorious! I said this, as I have lived in it since. Such prayer is spiritual nourishment; that is the way to know who God is and to love Him more and more day after day, and it also help upgrade our spiritual health. Nourishing our spirituality is the way to develop our love for God, it is essential as is gives you the life that breathes through... A true prayer from the heart may heal your 'selves' – your being, and it is the power to reject temptations! It is the same way when we spend at least 30 minutes feasting at our table to satisfy and to nourish our body. Nourishing our body properly is the way you could develop healthy body so that to be able to do your daily tasks, and thus fatigue is no longer hamper your relationship with others. Hence, a true prayer, or rather a contemplative prayer is of importance food for our soul, as it generates Charity, and LOVE for God, and for all.
And therefore, the greatest commandment is that we must love God first. We must love God first, if not, how could you say you can have love for others? If we know God better, we have love for God truly with all our being. If we are in this state of holiness, we then know what love really means. To have love for God is to serve God with faith and trust. We wholly abandon ourselves to His care and trust in His Providence.... When we live in God's grace, His grace helps us to live in holiness. We are called by God to be humble like a child who is humbly guided by her or his mother or father. So being like a child...God guides our steps to walk with Him, in His Truth. God helps us to do what is good or just day by day.
Brothers and sisters, you may wonder as to why you are alive and live here on earth? Many people still do not understand the purpose of life – they may ask this common question, "Why am I here?" The reason we live is to serve God, I insist... God first, and of course, God wants us to serve all His creations, with love, peace, justice and harmony – for His glory!
Speaking of having love for one another, as commanded by God in the second commandment, is clear to us, isn't it? All right, many people may say, yes, of course, we love our neighbours; however, this cannot be fulfilled when troubles come to your lives, or when you are hurt or when you are broken due to a tragic accident, or when you had a great fight with your enemies! So when we say "Yes, I can love my neighbours," it seems to me... it is easier said than done, eh? Indeed, what I would like to point out here is that, we need to humbly confess our sins to God – not simply on your lips – but from your heart. Why we need to have a confession, well, because we all are sinners. Why is it difficult to love, or to forgive our enemies? We cannot love as much as what God wants us to love because, I reiterate, we are lack of love. We cannot forgive our neighbours without God's help or without His grace. Yes, I do know people may say, "Yes, I forgive my enemies," but do this forgiveness is meant from the heart and that you can forget and create peace with your enemies again? Many may say, "It's hard! Because the tragic tends to linger in my mind." That is one of our poverty, which I would like to point out here: It's hard to forgive others from the heart! Some people may be able to forgive after having confession, but when their bad feelings overcome them, it reminds them all the dark side again. Also, without having humility is impossible to surrender all to God... No humility means we tend to find reasons to justify it... therefore, peace in mind is absent. For this is what the Scripture says to us, in Matthew 5:43-45: 'You have heard that it was said, 'Love your friends, hate your enemies.' But now I tell you: love your enemies and pray for those who persecute you, so that you may become the sons of your Father in heaven. For the LORD makes his sun to shine on bad and good people alike, and gives rain to those who do good and to those who do evil.' As you could see... God's charity for all! Do we? God is love, so we must live in His love, with His love and through His love at every moment of our lives. Other than love, it is plain human nature. To show charity to or to love God, and to others is unconditional, as God's love is unconditional.
Jesus Christ, wants us to have peace, and He call us to forgive from the heart and to forget it. If you cannot, then healing and peace cannot take into action in your heart. You are to surrender all to God --- like a little child, you come humbly before the Lord for repentance. In Matthew 5:48, Jesus Christ says, 'You must be perfect – just as your Father in heaven is perfect.' For this reason, personal prayers, penitence and community prayers are fundamental to restore or to heal one another brokenness and to re-build unity in the brotherhood. Perfection comes from the fruit of prayerful lives, so does charity and love come from it. The grace of God surpasses ALL our brokenness! For without prayer, we cannot build up our church in our heart --- that is to build up the Kingdom of God in our heart. Christian unity, as well as all peoples' unity in the world, is none other than as a result of charity and prayers.
Brothers and sisters, let us be aware of our weaknesses, come to the Lord with humbly prayer...confess to the Lord, that you are a sinner and that you need His help. Believe that God will come to rescue your troubles, and He will give you all the grace which you need to truly forgive your enemies and He will give you peace. God knows us better than we do – so trust Him! Be merciful with one another as God is merciful. For the Scripture says in Ephesians 4:32, '... be kind and tender-hearted to one another, and forgive one another, as God has forgiven you through Christ.' God also calls us to be holy as God is Holy. In 1 Peter 1:15-16, the Scripture says, '...be holy in all that you do, just as God who called you is holy... "Be holy because I am holy."' At the end of our lives, God judges each one of us according to the weight of LOVE that you and me render to Him, and to all His creations. Towards His creations here, I mean, the way we treat others and to all what He has created since. Hence, the act of forgiveness attributes Charity, and Love. In James 2:13, the Scripture says, 'For God will not show mercy when he judges the person who has not been merciful; but mercy triumphs over judgement.' For this reason, LOVE is the greatest commandment of all!
Brothers and sisters, despite our differences, we are all called by God to love one another through respect, giving alms, helping the poor, etc, and promoting peace within our family, within the people we work and meet daily, within our community and in the whole world. In God's eyes, we are all the same: we are the creation of God in His own image (Genesis 1:27); we are very fragile, incapable to do what is good, except through God's help. All of us are powerless and broken, but in God we are strong and bold.
Finally, I would say that if we come to first love God and keep His commandment of Love in our heart, God will lead us walk in His Truth; the LORD will help us lift our entire burden easily. That is to say when we love God from our heart, and from all our being; we have the strength to have love for one another despite all our human circumstances. For God's love surpasses all things! He is our great LORD! He is our Creator! Hence, we can dependent upon Him in ALL! In St Paul letter to Ephesians 3:20, St. Paul says that we 'may have roots and foundation in love, so that you, together with all God's people, may have the power to understand how broad and long, how high and deep, is Christ's love... May we come to know His love – although it can never be fully known – and so be fully filled with the very nature of God... To God who by means of His power working in us is able to do so much more than we can ever ask for, or even think of... ' ALLELUIA! AMEN!
Conclusion
To conclude the talk of yesterday and today, I would like to remind you, dear brothers and sisters, that the three virtues: faith, hope and charity, are our fundamental Christian "tools" to help us to live together with Christ, so does to help one another to live in holiness. Also, I would like to re-emphasise here that the three virtues are the gifts from God, which we could receive from Him alone, through a sincere prayer. Therefore, be bold enough to exercise them every day, within our family, friends, and community, and even when we are with all people we meet, everywhere. For the Scripture says in 1 Thessalonians 3:8b-11a, 'We must wear faith and love as a breastplate, and our hope of Salvation as a helmet. God did not choose us to suffer his anger, but to possess Salvation through our Lord Jesus Christ, who died for us in order that we might live together with Him, whether we are alive or dead when he comes. And so encourage one another and help one another...' AMEN!
Picture Gallery during the conference.
To enlarge any picture, simply click on it.
F. Moris © God's Mission, Copyright, October 2010 - All Rights Reserved